Specialty Services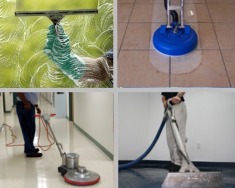 At Integra Clean Carpet Cleaning Services, LLC in Middletown, Connecticut, our team provides you with quality tile and grout cleaning, janitorial services, and water removal and extraction services.
All services are fairly priced and offered seven days a week for your convenience
---
Grout Cleaning Services
A hot-water steam extraction quickly cleans your grout and tile, leaving it white and clean. This system is effective even after years of dirt, grime, and wax buildup. Your grout and tile are left looking like new with our environmentally friendly cleaning services.
Water Removal & Extraction Services
Water tanks break, hoses spring leaks, back-up pumps fail, and storms leave water damage to homes and businesses. Rely on us to take care of your home or business when disaster strikes. Water removal services include a disinfectant to keep your home or office clean.
Janitorial Services
Leave your home or office cleaning to us. We offer full-service, top-to-bottom cleaning of floors, windows, bathrooms, and kitchens. Move-in and move-out cleaning offers a deep cleaning of your home or office, with special focus on bathrooms and appliances.